Lift More With Less Strain
The World's Best Bar Grips.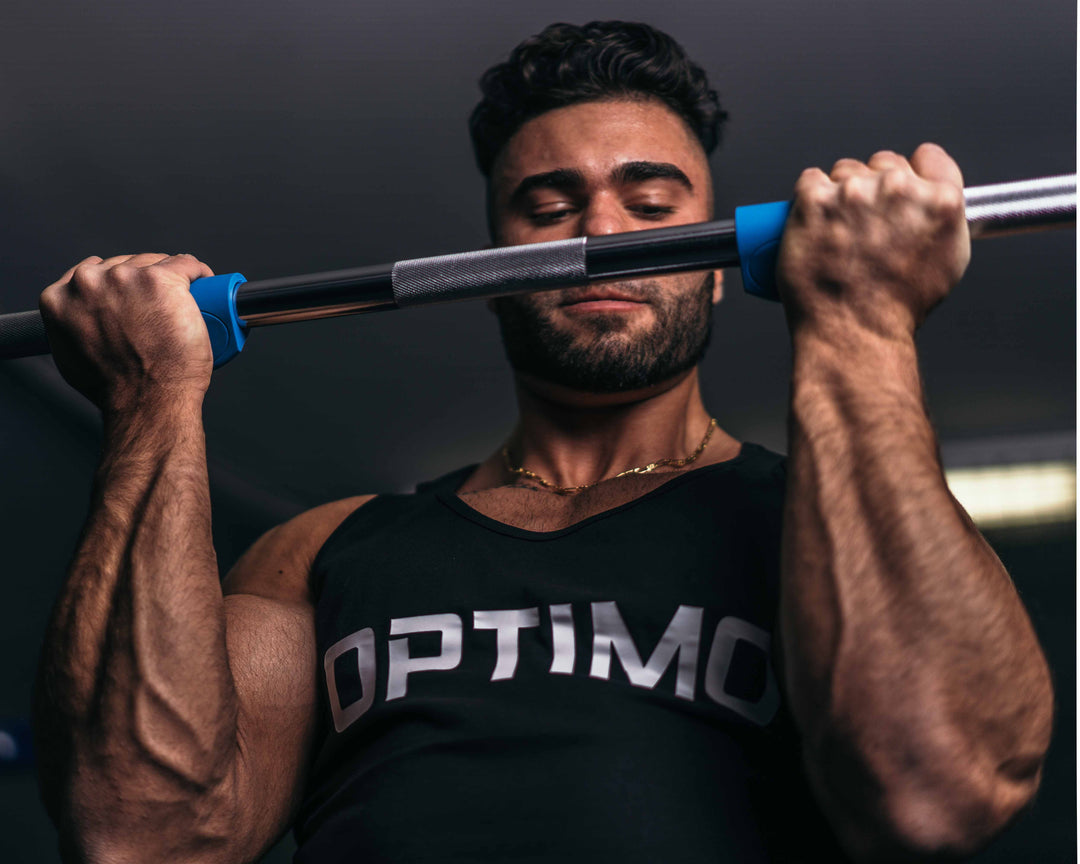 Optimize Your Arm Workouts. Grab a Better Grip!
Most gym equipment only provide straight cylindrical bars and handles, placing high pressure on a relatively small grip area. This is why we developed Optimo One grips.
A unique wing-shaped design with full palm support prevents imbalances and allows for a more comfortable and effective grip.
Lift more and workout longer! By increasing the surface area of the bar, Optimo One grips allow you focus on lifting heavy without strain, leading to faster upper body gains.
Workout Longer With Superior Comfort
And more time under tension.
SPECIAL DESIGN
The Only Wing-Style Bar Grips
Specially designed by Optimo Fitness Ergonomics to fit the shape of your palm which provides a stronger natural grip. This bar grip can help make your strength training more comfortable and reduce friction injuries.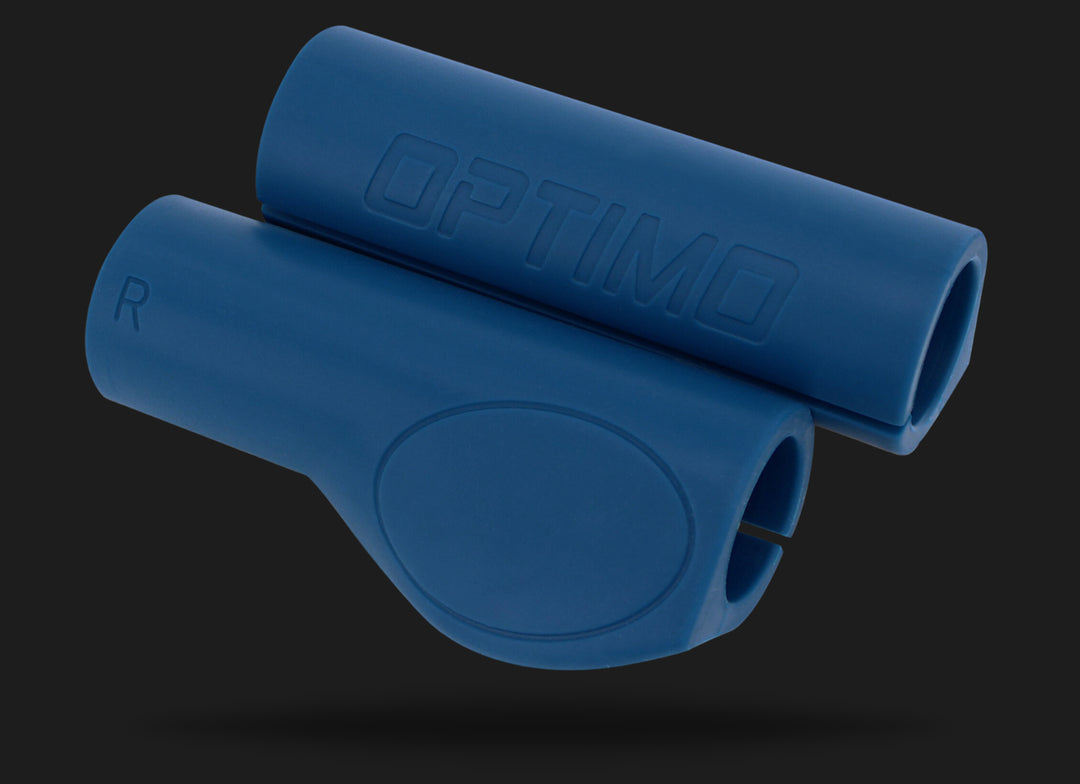 Workouts For Different Motions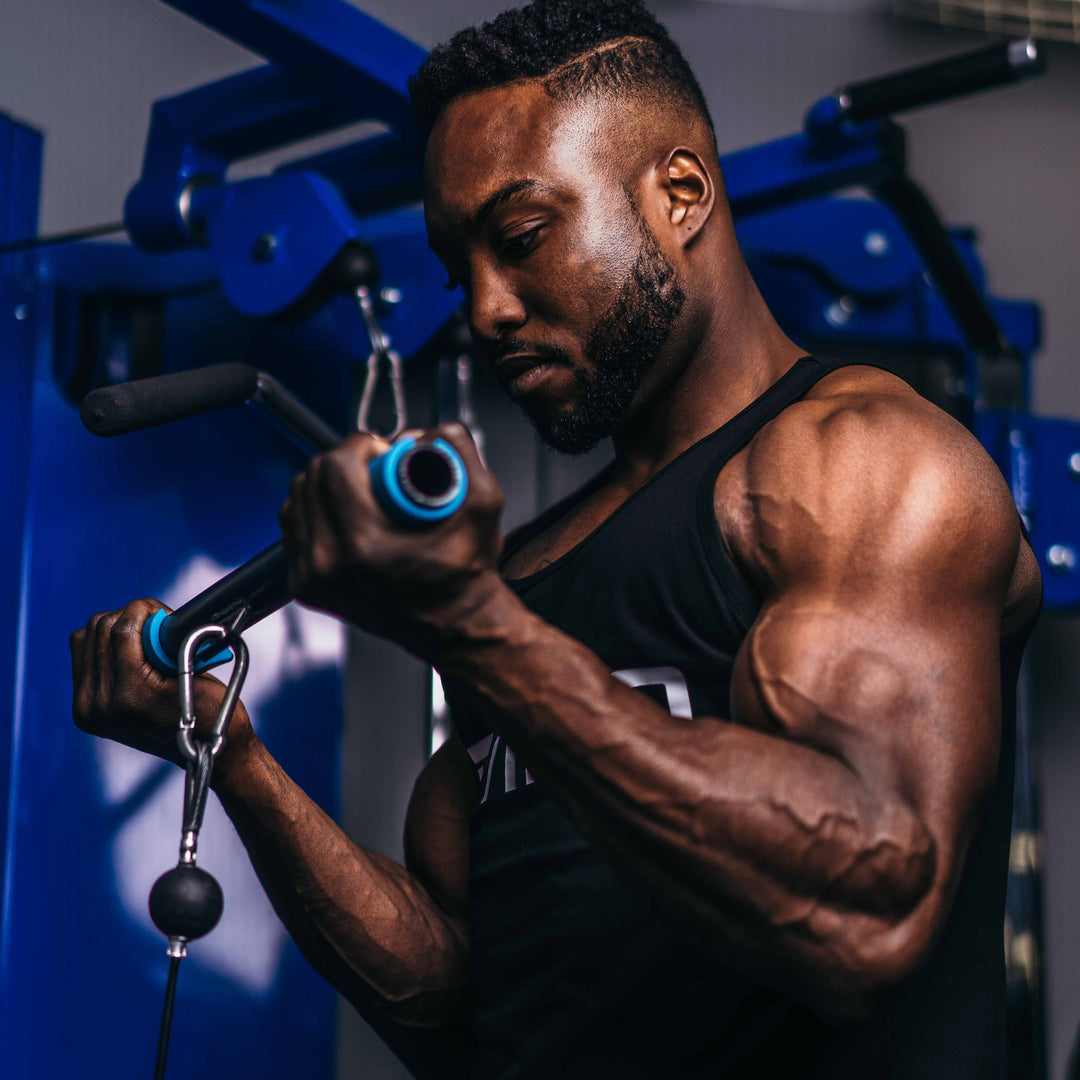 Arm Workouts
Exercises:
- Bicep Curls
- Tricep Extemsions
- Dips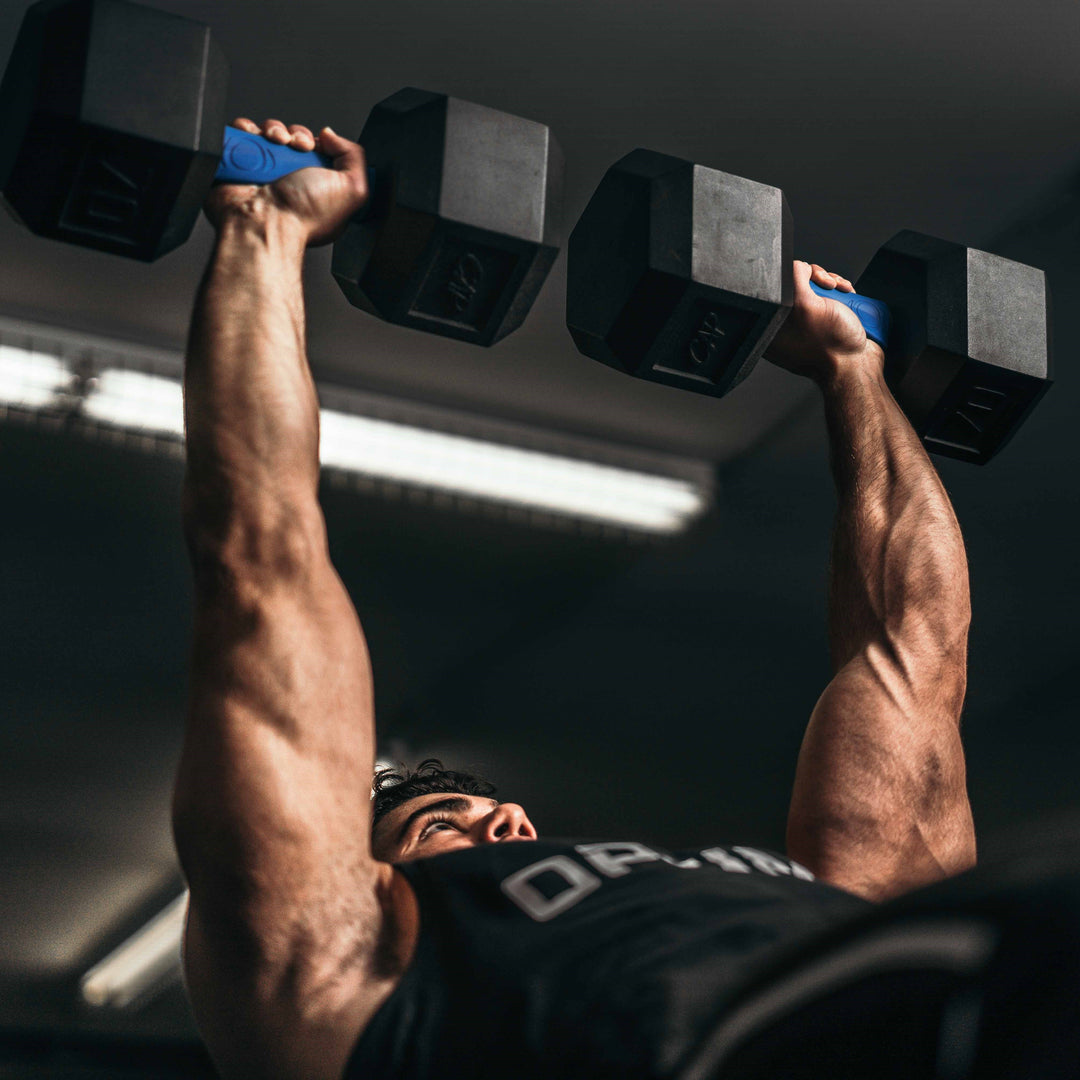 Chest Workouts
Exercises:
- Bench Press
- Dumbbell Press
- Cable & Machine Press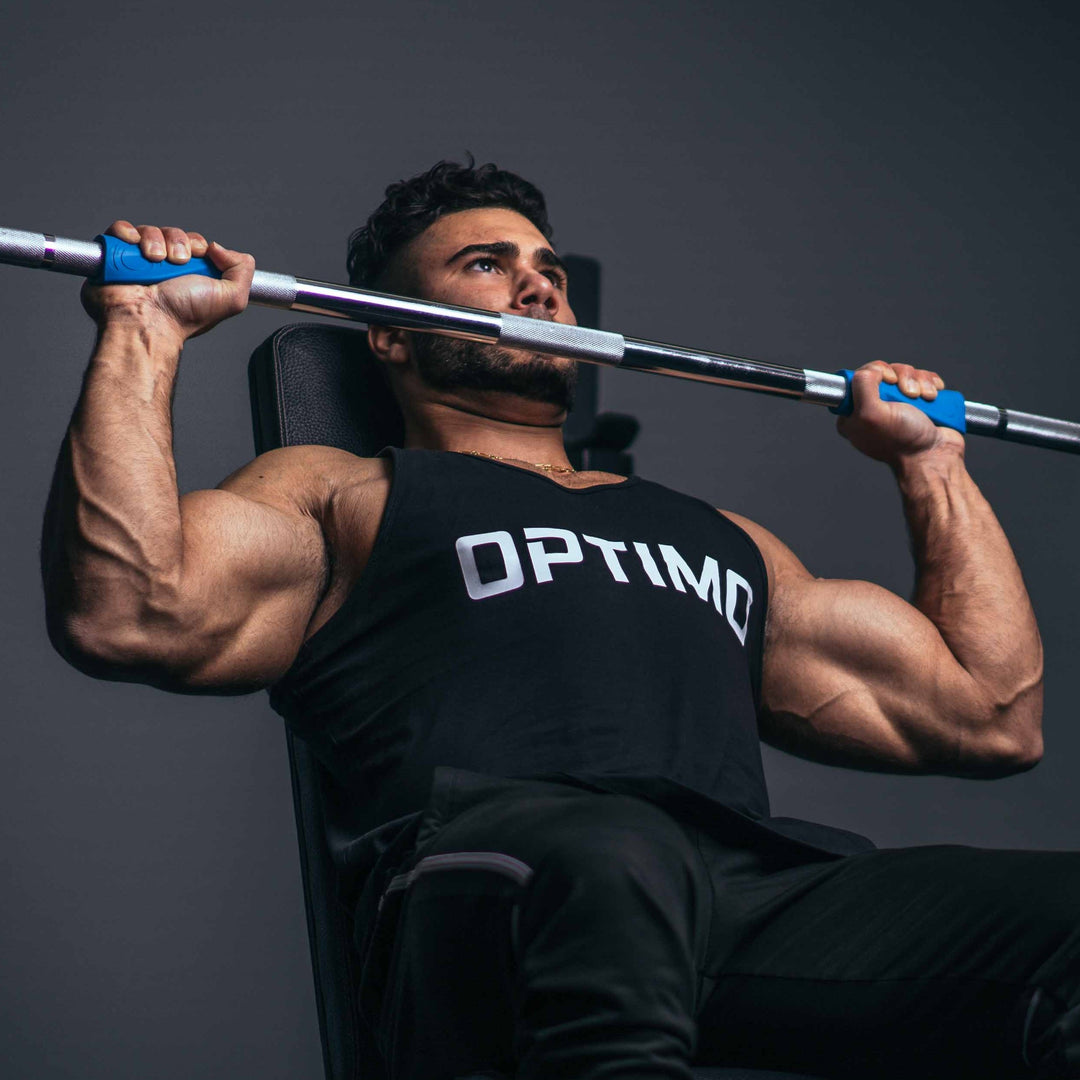 Shoulder Workouts
Exercises:
- Overhead Press
- Dumbell Shoulder Press
- Machine Shoulder Press
These grips are comfortable and allow for less strain on your wrists and other joints.

Coop | Garage Gym Experiment
I notice immediately when I grab it, it takes the pressure off my joints.

Michael Todd | Arm Wrestling Champion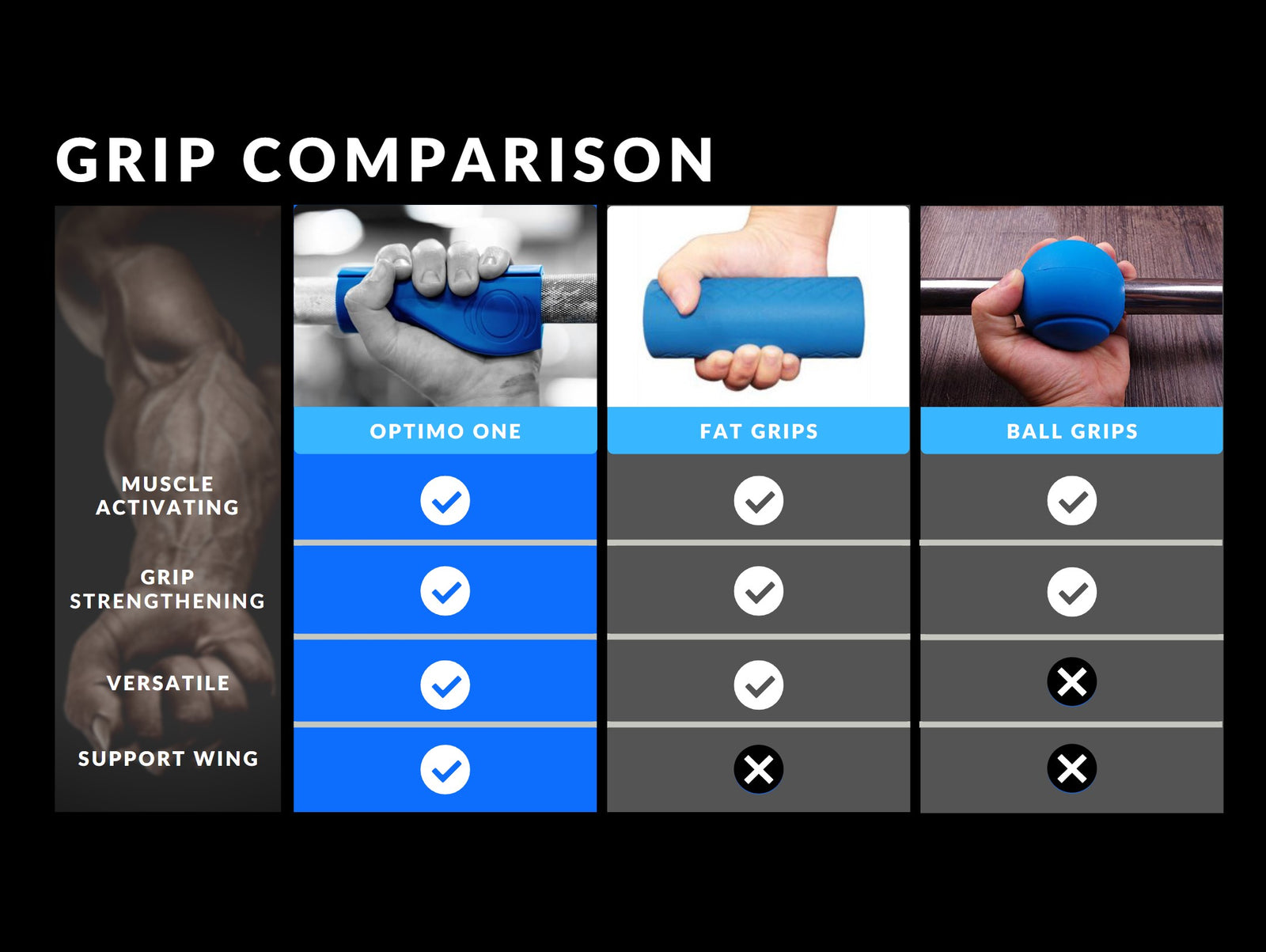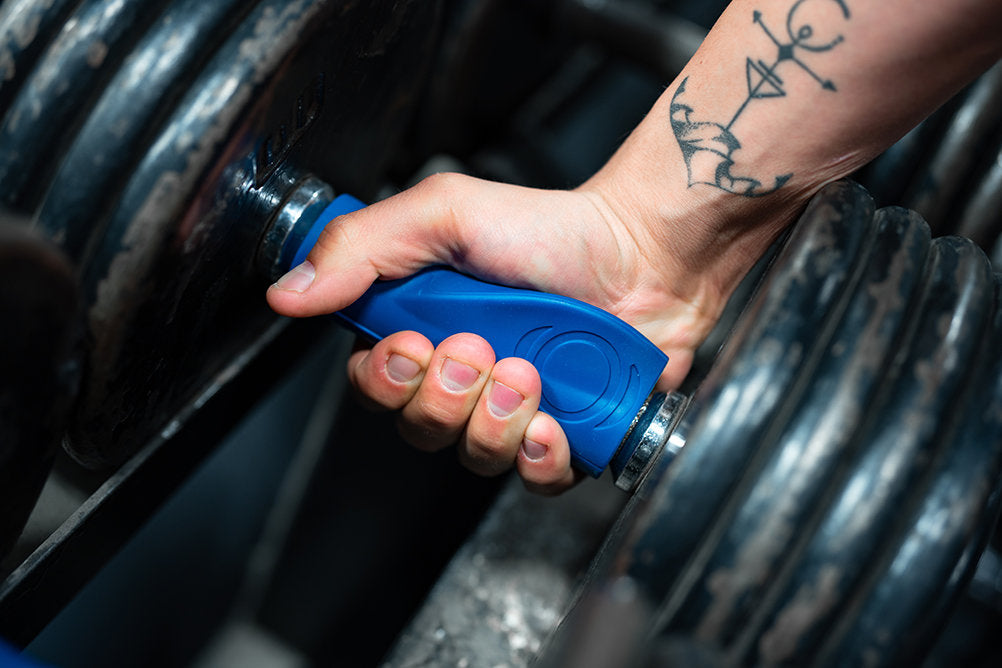 Left and Right Pair
Designed to fit perfectly in your hands for better feel, more control, and stability.
Easy To Use
1. Open the slit in each grip and slide it over the bar.
2. Place your hand so the winged portion is resting in your palm, while ensuring your wrists are aligned perpendicular to the exercise bar.
3. Lift.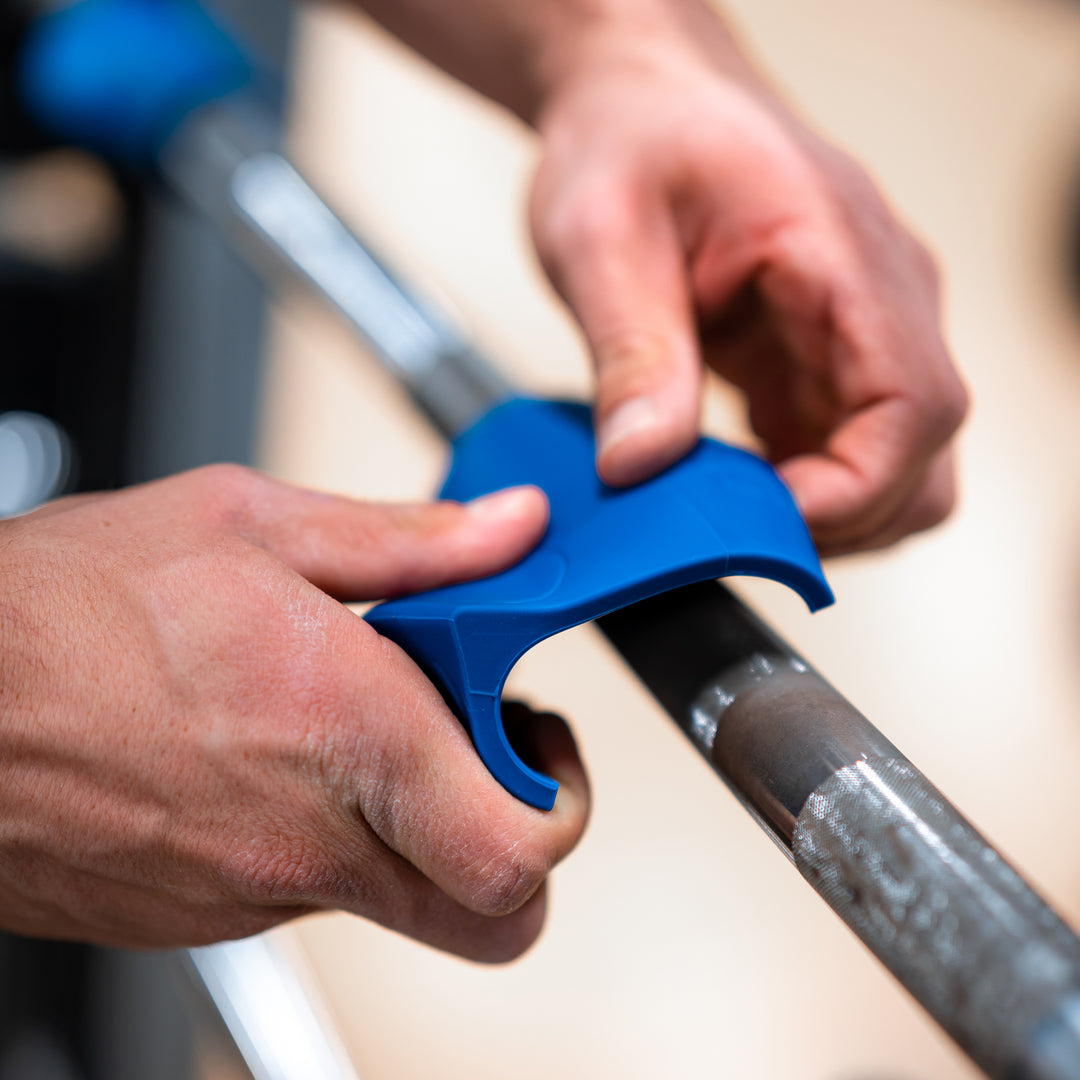 SPECS
Skin-safe
High-grade silicone
Anti-slip
5-Year warranty
Sold in pairs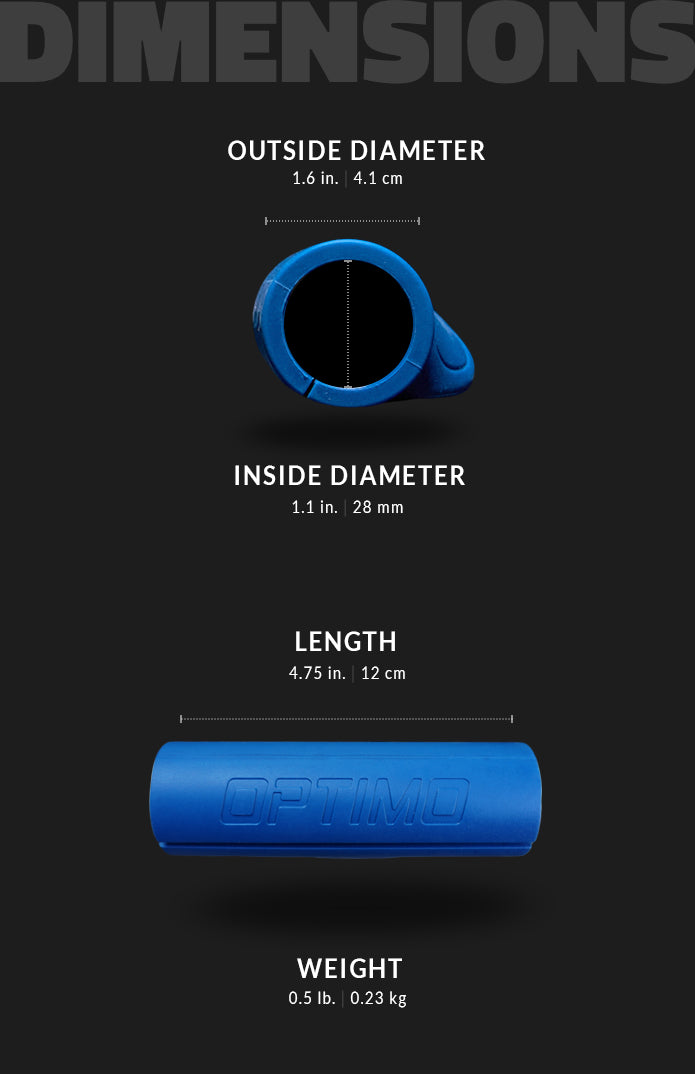 Frequently Asked Questions
Our customers are our top priority, and we are committed to addressing any concerns related to your online orders. If you need to return a product, please ensure it is in its original condition, complete with the original packaging, and within 30 calendar days from the delivery date. It's important to retain the email receipt for your records. For further assistance, don't hesitate to reach out to us via email, and our dedicated customer support team will be delighted to assist you.
Yes, we do offer worldwide shipping! For our international customers, we offer a simple flat-rate shipping fee of $25. Please note that we provide DDP (Delivered Duty Paid) shipping, covering all customs duties and taxes to ensure no additional charges on your end. While international shipments may still undergo customs processing, rest assured, we handle all associated duties and taxes.
When you hold these in your hands, the experience screams ERGONOMIC. Optimo grips were created to be the most durable, versatile & comfortable grips. Based on the contour features of the hand, our design evenly distributes the load throughout the palm, especially on heavy presses.
Glad you asked! Take a look at our comparison chart to see the differences and find which one is best for you!
Our grips will transform everyday barbells, dumbbells, cable attachments and plate-loaded machines into kinesthetic bars so you can lift more naturally and effectively.
We understand hand size and grip strength varies greatly from one person to the next. So it's important to start with correct size. As your strength increases, you will graduate to using a larger diameter. The Optimo Pro is best size for most goals and hand sizes. That being said, if you have smaller hands or weak grip strength you may want to consider the Optimo One.